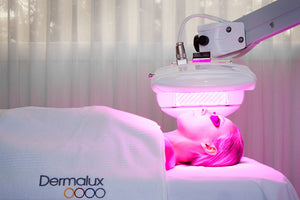 Our Dermalux treatments have always been one of our most popular and most loved for achieving great skin results using only light. We are so excited to announce that we have now upgraded our Dermalux to the Tri-Wave MD - the best LED phototherapy machine IN THE WORLD! The Tri-Wave MD signifies a new era in LED Phototherapy treatments pushing the boundaries of medical LED technology and next level clinical application. Not only does the Tri-Wave MD treat skin care issues such as acne, pigmentation, fine lines, rosacea but it can treat aches and pains, speed up wound healing, SAD and PDT. Find...
---
We are so excited to be introducing not one, but two brand new services in our salon. Both treatments are targeting ageing concerns but with two different methods.   We will be organising an informative open event one evening where you can meet the therapists and discuss any questions you may have.   We can't wait to tell you more! Watch this space.   Team Casabella x
---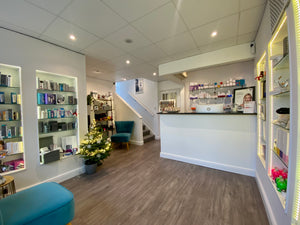 After our tragic flood at the end of August, we are delighted to announced we have moved back into our beautifully refurbished salon. We are back in our new rooms with minimalist yet comfortable style, offering all our services and treatments to new and frequent clients. We currently have a Christmas gifts in the salon from The White Candle Company, Bettyhula, Dear Barber as well as many more. All available to buy in salon or online. Being back in our salon has given us a boost of morale and we are excited to welcome you back!
---
Firstly, would like to say a huge thank you to all of our lovely clients for being so supportive and patient with us during the pandemic. We have been so busy since we have been back and we love it!!! ❤ We would like to welcome Tim, Our Resident Acupuncturist and Acupressure Massage Therapist with over 10 years of experience, holding diplomas in both disciplines at Distinction level. He works at the salon on Mondays and Wednesdays 10.30-5pm, and he would love to see you. We've said goodbye to Jemma, and our receptionist Lola will be finishing her Beauty Therapy...